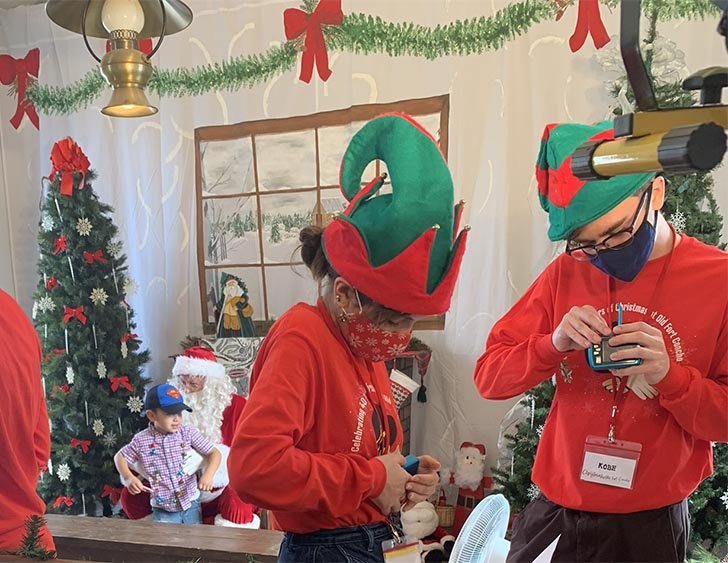 Tradition continues in San Angelo as Christmas at Old Fort Concho opens on Friday, Dec. 2nd for a three-day run. The historic fort will host numerous holiday displays, special exhibits, living history, shopping, food, events and ongoing entertainment throughout the weekend. Proceeds benefit the fort and the many free and low-cost programs and events the fort offers throughout the year.
Texas A&M AgriLife Research has announced the schedule for the 2023 Angora Goat Pasture Performance Test. This evaluation is designed to aid producers in the selection of goats that remain …
Governor Greg Abbott today announced that his Public Safety Office (PSO) will administer more than $355 million in grant funding for a variety of public safety programs and services in …
The Friends of Fairmount Cemetery Board needs volunteers to help place American flags on the graves of veterans buried at the cemetery. There are more than 1,600 service members buried at Fairmount – spanning from its origins in the 1800s up to present day.
 The ASU-SBDC (Angelo State University Small Business Development Center) is excited to host the virtual training event "Intellectual Property Basics" on Thursday, November 10, 2022, …
Due to unforeseen circumstances, the fall concert by the Angelo State music faculty ensemble, The Mesquite Trio, has been rescheduled for Tuesday, Nov. 8, at 7:30 p.m. in the ASU Carr Education-Fine Arts (EFA) Building at 2602 Dena Drive.